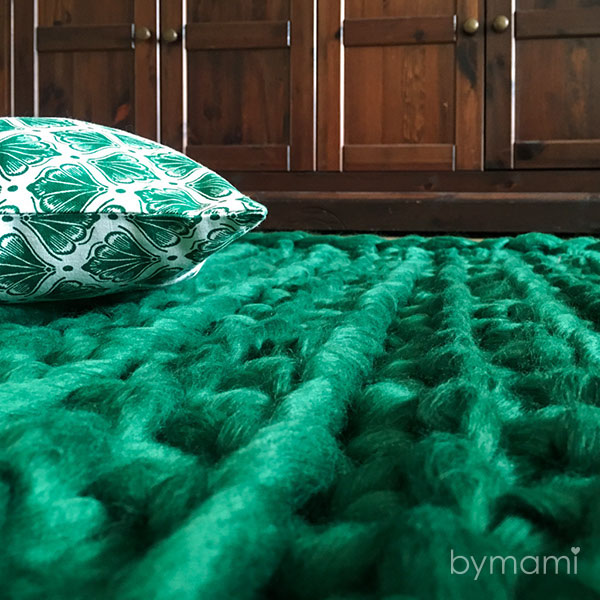 You have probably seen them around, giant armknitted and -crocheted blankets and throws. You can make your own and I have a few tips and tricks for how it's done.
Jumbo hooks can be found on etsy or your giant yarn supplier, as can knitting needles, I have seen sizes up to 60 mm. Or you can choose to use your arms/fingers, as I did with this Mammoth Throw.
When crocheting with giant yarn, it is important to unwind a fair amount of yarn off the ball. If yanked too hard it will break and you either end up with a lot of useless bits and pieces or a lot of work putting the ends back together!
Giant yarn consists solely of carted fibres and it is important that your working yarn is always on top/in front of your stitches. That way you can easily adjust the loops without pulling the yarn apart and it won't tangle or get damaged when frogging a piece of work.
A giant throw like the Mammoth Throw gets very heavy and I recommend using firmer stitches like sc's to avoid too much elasticity. Crochet rather loosely, to have the best utilization of the amount of yarn available (seed stitches work up very well). TIP: If you knit instead of crocheting the yardage will create more fabric.
Fingerhækling Billedguide
Share: