I have been asked several times how I make my African Flower Ball. So I used most of today and made you a photo DIY on how to make one. If you use Instagram, please do tag @bymamidk on the photo of your finished Bymami project, or post your photo on Bymami's facebook – I always love to see the wonderful things you make from my patterns! The tutorial is written in (US) terms.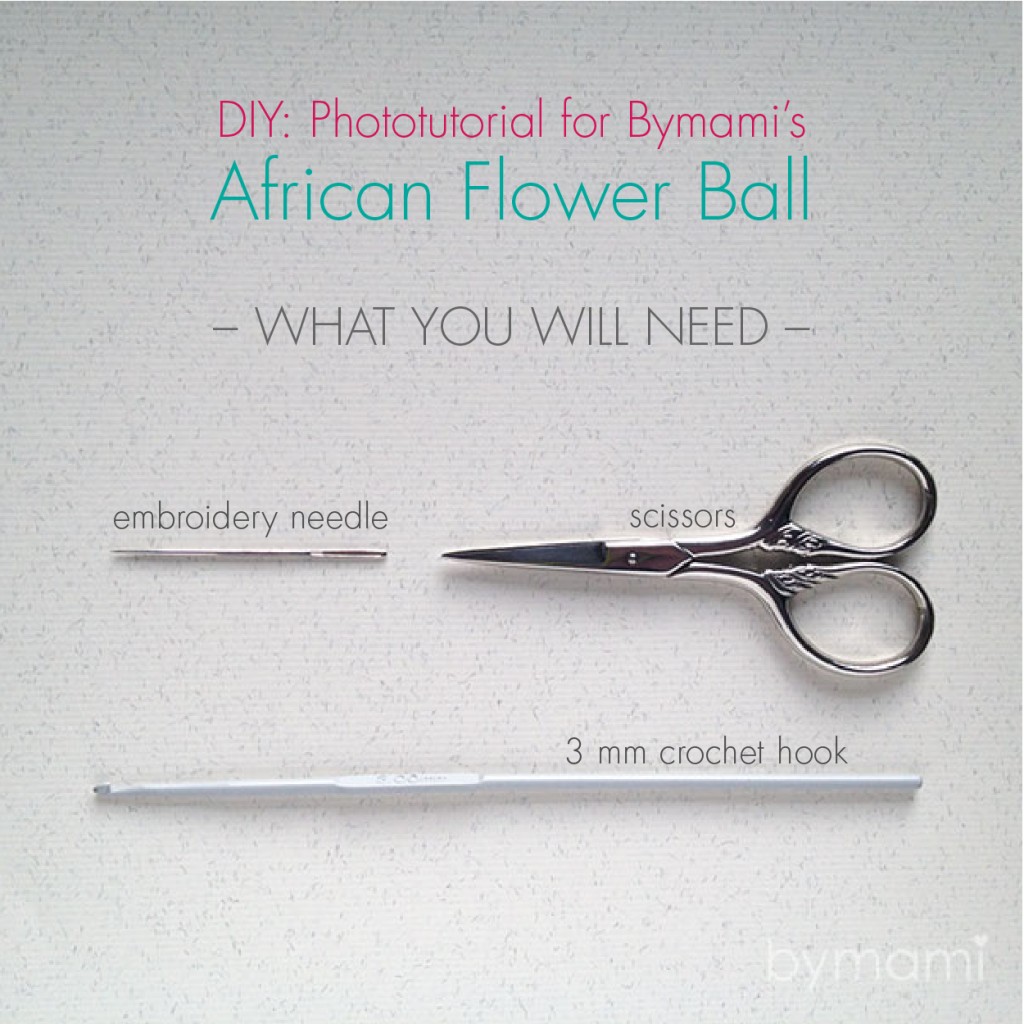 I used a 3 mm hook for the African FlowersMine African Flowers as I crochet very tight. Maybe a 2,5 mm hook will suit you better. The flowers must be tightly crocheted as you don't want the filling to stick out!
I used DROPS Loves You No.6, very kindly sponsored by Hobbii.dk! It comes in a variety of 18 beautiful colors and is a very great and cheap alternative to other cotton yarns. You do not need all the colors shown, but I recommend using at least three colors to get a clear flower pattern.
If you are new to crochet, you can find a great photo tutorial on how to do the magic ring here, or a video here. Do *2 half double crochet (from here on hdc) and ch 1*. Repeat *-* an additional 4x.
In every ch 1 do *2 hdc, ch 1, 2 hdc*. Repeat *-* around.
Crochet a shell of *7 dc* in each ch 1. Repeat *-* around.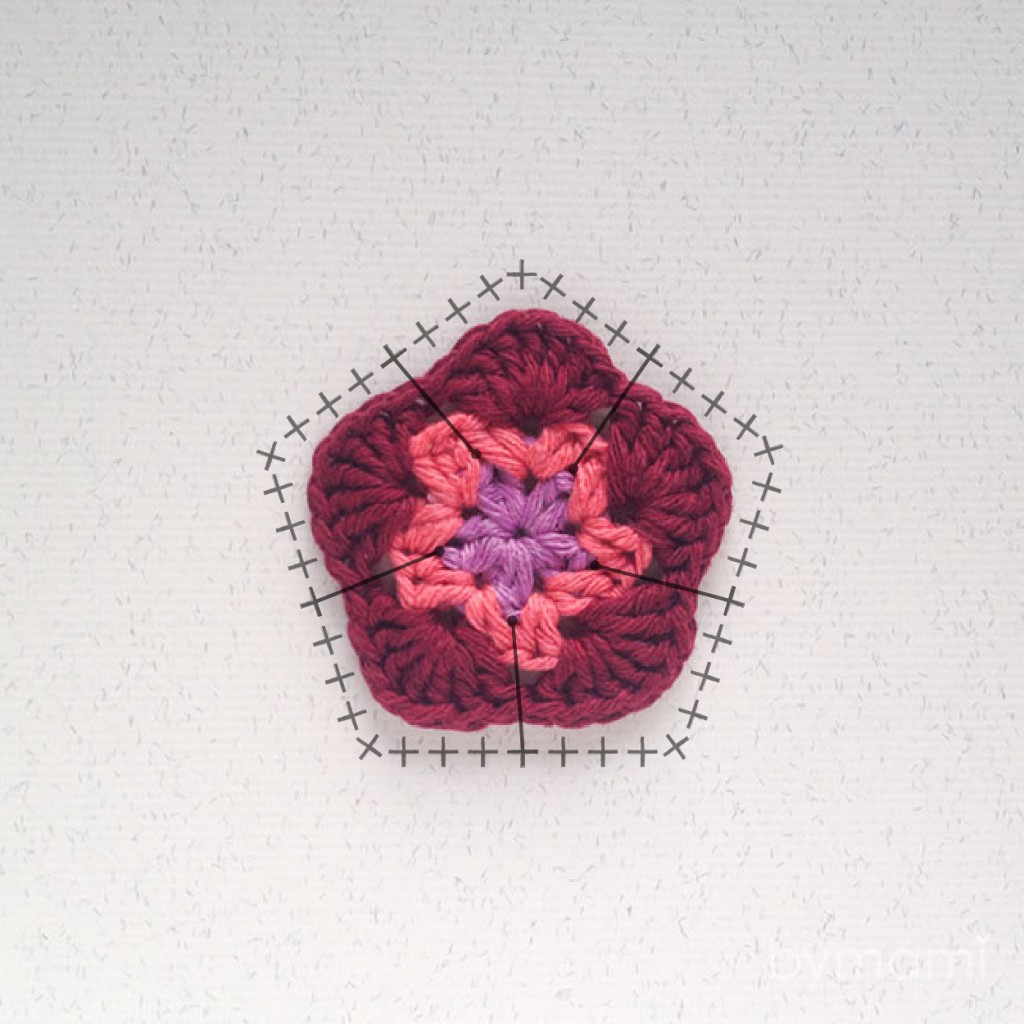 In every dc of a shell do *1 sc. Between shells, make an extended sc into the gap between 2hdc of the previous round*. Repeat *-* 4x.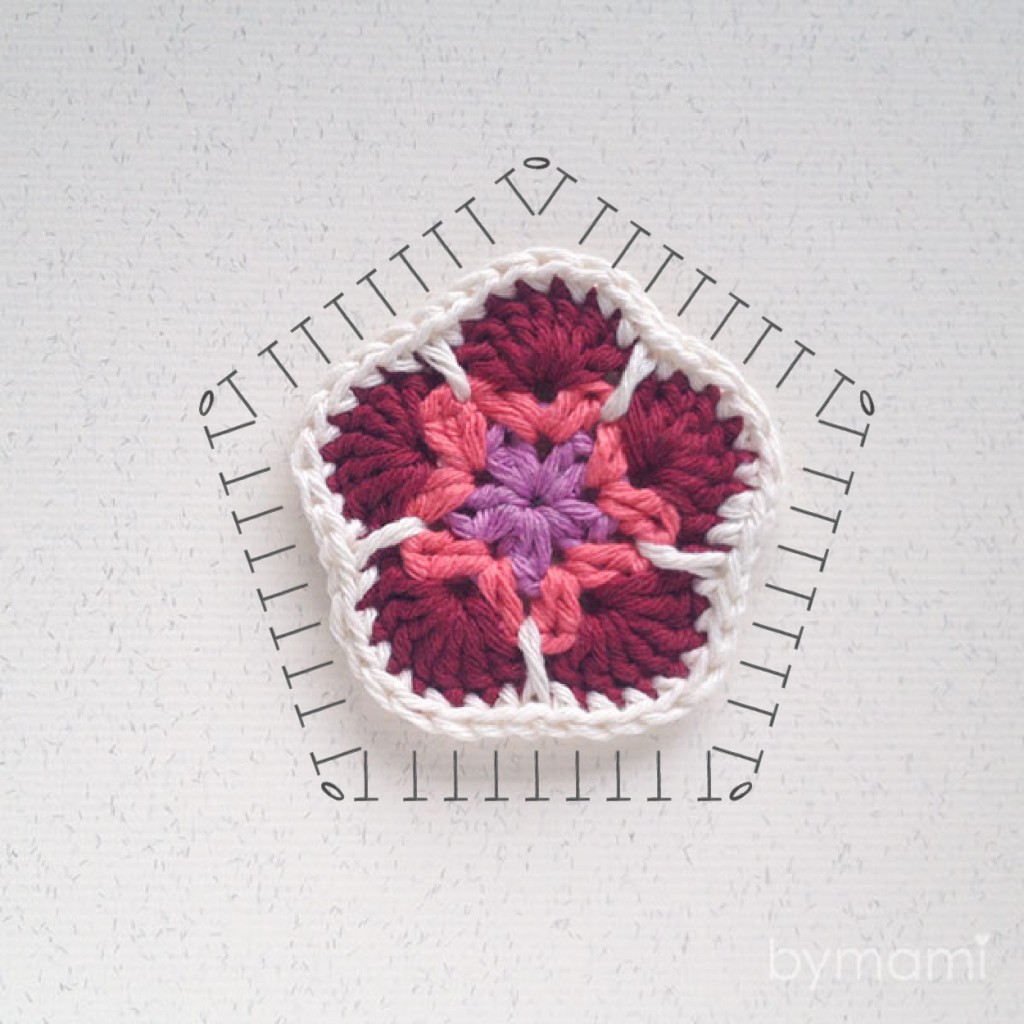 In a corner (4th sc after an extended sc) make *[1 hdc, ch 1, 1 hdc] followed by 7 hdc*. Repeat *-* an additional 4x. Weave in ends with needle and cut off any leftover strands.
You will need 12 flowers like this to make a ball. Make all the same, 2 of each or 12 different African Flowers – it's entirely up to You!
Lay out your pentagons like this  and sew or crochet them together. There are various ways to assemble the motifs, but make sure to align the loops along the sides of two flowers to ensure your ball won't become crooked. Repeat for the remaining 6 flowers.  Sew or crochet the halves together. Remember to stuff tightly for a smooth roll. You can also tuck a rattle insert or a jingle bell in there before closing up entirely, if you want the ball to make a little sound when played with. Happy hooking!
Share: